Book Marketing Experts
Smith Publicity is one of the finest book marketing agencies in the publishing industry. You can establish your individual author brand, spark book sales, and generate visibility for your book with their help. Best of all, you get a customized marketing campaign for your unique needs.
Smith Publicity's book marketing team has promoted thousands of books including both New York Times bestsellers and first-time self-publishers. The bottom line: you can trust them with your next book release.
Book Marketing Services
Just a sample of Smith Publicity's services include:
Book Publicity Consultation Services
Media Introduction Services
Netgalley Book Review Services
Author Social Media Launch Services
Enhanced Social Media Services
Book Publicity Campaigns
Book Marketing Experience
"If you need to launch a book, you need Smith Publicity. I was truly impressed with their launch strategy and their dogged execution. My publicist Janet Shapiro knows how to get you the media that you need for your book and your brand. I could not recommend them more highly."
– Melinda F. Emerson, author of Become Your Own Boss in 12 Months: A Month-by-Month Guide to a Business that Works
Contact Smith Publicity. Let them know we sent you! Ideally, you can reach them via email at firstediting@smithpublicity.com
Here are just a few ways Smith Publicity can assist you with book marketing and book publicity: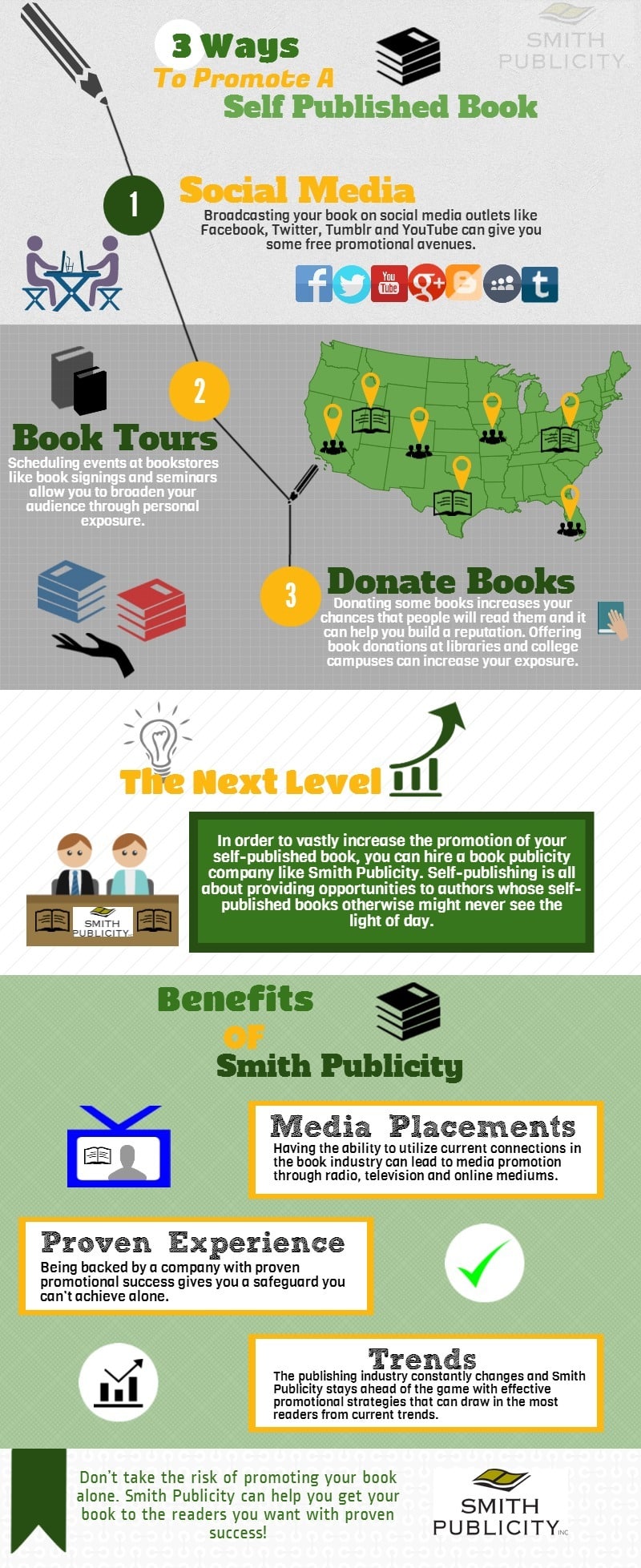 Smith Publicity has been helping authors since 1997.  They have over two decades of experience and thousands of happy clients. Therefore, we feel confident in recommending their book publicity services to you.
If you would like personal assistance from us (your editor), let us know. We are happy to sit in on the strategizing sessions. We want to ensure your specific needs are met.
Meanwhile, check out our book editing services while you prepare for publishing.
For a free editing sample of your writing, send us a portion of your manuscript. We'll return an edited version with a free evaluation and recommendations within 24 hours. Click here to submit your writing for a free sample.
Remember to surround yourself with the best experts, strategists, and writing tools so that your book succeeds!

| | | |
| --- | --- | --- |
| | We have loads of happy clients from all over the world…here are some of them! (Refresh the page to view more.) | |
I'm impressed…very impressed with the promptitude of your service.
About this editing project:
Level 3 – Line Editing for Content
Size: 90563 words
Category: Fiction / Nonfiction – first time author
Delivery time: 10 days Standard Delivery
To: Kelly

May I just say that you are brilliant! Just brilliant! I am so extremely pleased with the work you put into my query, synopsis and biography. One would never be able to tell that we are like strangers with the way you put me in a nutshell in …
About this editing project:
Level 3 – Line Editing for Content
Size: 79690 words
Category: Fiction Book
Delivery time: 12 days Standard Delivery
Dear Joanne,

Thank you so much for the fantastic work you have done! I'll be sure to take onboard everything you have said and hopefully, if it ever does get published, I'll be able to send you a copy!

Many thanks once again,

David Gosnold
About this editing project:
Level 2 – Technical Editing
Size: 50450 words
Category: Fiction / Nonfiction – first time author
Delivery time: 10 days Standard Delivery
Dr. Marian was a pleasure to work with. Her comments were far more encouraging than the edits, which were relatively few. I enjoyed our to-and-fro on certain imagery.

I wanted an Americanization of my British English. This was achieved.
About this editing project:
Executive Content Editing & Editorial Critique
Size: 164650 words
Category: Fiction / Nonfiction – first time author
Delivery time: 21 days Standard Delivery
To Alison,

Thank you so much for helping me. Also, thank you for the pointers you've included in your message. I'm looking forward to reading the edited version of the story. Due to my work scedule it'll take me a few days to get through it. Nevertheless, …
About this editing project:
Level 1 – Copyediting
Size: 93566 words
Category: Fiction / Nonfiction – first time author
Delivery time: 10 days Standard Delivery